Soap Fans on Twitter Call For a 'Generations' Reboot!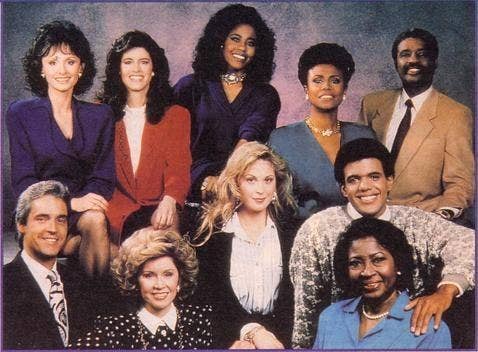 For two years and 475 episodes, NBC's Generations gained a cult following after being dubbed 'daytime's only black soap opera'. Since the series went off the air in the year of 1991, fans have wished that the show would come roaring back and deal with the racial regression issues that are currently plaguing the country. Today, the call for a reboot is even stronger and it all began when the Twitter account @Mehmetcan198 put out a tweet to Silver Age TV. Since that first tweet was sent out onto the social media platform, the Twitter user has kept up with the campaign to bring back the short lived soap opera. The tweets even get much traction on Twitter. And, @Mehmetcan198 has become more bold in who he reaches out to.
Generations was created by William J. Bell protege Sally Sussman Morina. The half hour soap opera focused on the Whitmore and Marshall families in Chicago. Sussman was also never shy about integrating her characters. Even though she had heavy weight soap stars like Dorothy Lyman and Debbi Morgan, and even though she had help from famed daytime soap writer Thom Racina, the series failed to catch on. That was probably mostly due to it going up against the number one soap opera, The Young and the Restless.
The series ended its run with 2.4 million viewers tuning in each day.
The series was also nominated for three Daytime Emmy awards.
Article By: Casey Hutchison
FOLLOW US ON TWITTER AND
LIKE US ON FACEBOOK: @DISoaps