Huge Ratings Decreases For 'Y&R' Have Fans Worried!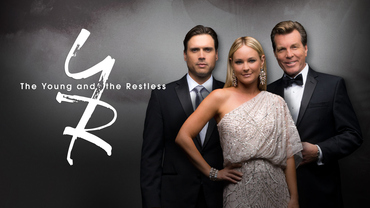 For 30 years, The Young and the Restless has been the ruling show of the soap opera genre. For 45 years now, fans have tuned in day after day to see the trials and tribulations of the fictional residents of Genoa City. However, according to Nielsen Ratings research, fewer people are tuning into the fictitious Genoa City more than ever now.
Since the first week of January, The Young and the Restless has lost a staggering 15 percent of viewers. And, with the summer approaching, things don't look any better for the long standing television series. Summer is a big time for the soap opera genre. Soap operas are bound to tell flashier stories during the season to catch the eyes of younger viewers, and perhaps win back a forgotten viewer or two. But, it doesn't look like Y&R will be doing any of that this year.
Right now, fans are having big issues with the show. They feel as though the history has been abandoned. Others think it has been embraced and they are also loving the new history being created. But, there does happen to be one thing almost every Y&R viewer agrees on. And, that is that the story of Jack not being an Abbott has got to stop. In fact, if one was to look at the ratings history for the series, they can see that ratings began to trend down after the episode where Jack found out the horrific secret that changed the direction of his life forever!
Even though Peter Bergman (Jack) has been handing in Emmy-worthy performances, it still isn't enough to win back the viewers Y&R has lost in the past six months. But, is the latest story for Jack Abbott to blame fully for the ratings lost? Or, is it something deeper?
Another complaint long-time fans have is that they aren't seeing enough of the historic characters being played. Fans can go months without seeing characters like, Esther Valentine (Kate Linder), Jill Fenmore Atkinson (Jess Walton), Lauren Fenmore Baldwin (Tracey Bregman), Paul Williams (Doug Davidson), Christine Blair Williams (Lauralee Bell), Traci Abbott (Beth Maitland), and even Michael Baldwin (Christian LeBlanc). All of these characters are fan favorites that viewers have been craving to see.
One final complaint we should explore is that fans are mighty upset that actress Mishael Morgan is leaving her role of Hilary Curtis after five years. She left when contract negotiations didn't go as planned. But, fans think the series should've fought for her harder. After all, she is currently the leading lady, by airtime standards. And, she is apart of the super couple known as Hevon (Hilary & Devon - Bryton James).
It seems as though there's a lot of issues with CBS Daytime's long standing soap opera. Question is, in the world where daytime soap operas aren't a hot commodity, can The Young and the Restless survive. OR, will it be the next soap to go when its contract expires in 2020?
TELL US ALL YOUR THOUGHTS ABOUT THE CURRENT STATE OF 'Y&R' IN OUR COMMENTS SECTION!

ARTICLE BY: CASEY HUTCHISON
FOLLOW US ON TWITTER AND
LIKE US ON FACEBOOK: @DISoaps