IS HUNTER TYLO RETURNING TO 'B&B' - Actress Drops MAJOR Hints!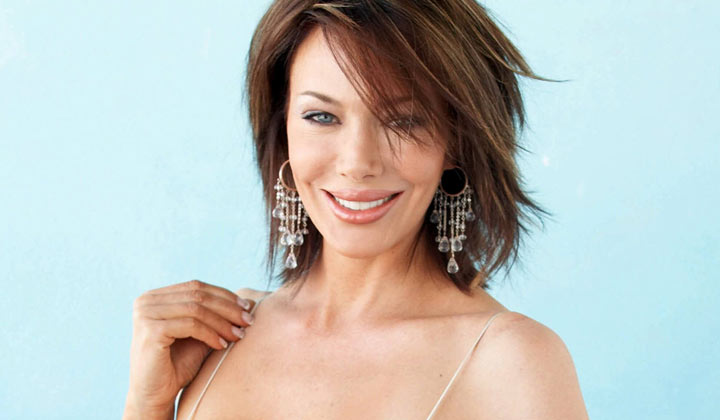 Since Hunter Tylo was written out of
The Bold and the Beautiful
for the third time, fans of the CBS soap opera have been on the-edge-of-their-seats waiting for a Taylor return to shake things up! The actress recently reactivated her social media presence. And, since then, she has been dropping major hints about a possible return! Here's what we know so far!
On March 23rd (B&B 31st Anniversary), a fan by the name of Zachary (@zachhamilton_1) tweeted the actress to see if there was anything fans could do to convince her and the CBS television network to hire her back. Hunter not only liked and retweeted the fans tweet, but she herself commented on the tweet by stating, "Don't cry!! I have NEWS GALORE coming soon. #cantstopmenow."
Today (3/24/18), Hunter posted an article from
CBS Soaps In Depth
that was titled
What Happened to Taylor on THE BOLD & THE BEAUTIFUL?
The actress posted the article stating "I'll be filling in the gaps on this sooooooooooon"
Now, these post are very cryptic. But, fans can't help but wonder if one of B&B's most beloved characters will be making a comeback soon!
SO, ARE YOU EXCITED FOR THE POSSIBLE RETURN OF THE CHARACTER TAYLOR HAYES TO 'B&B'? TELL US ALL YOUR THOUGHTS IN THE COMMENT SECTION BELOW!
ARTICLE BY: CASEY HUTCHISON
LIKE US ON FACEBOOK: @DISoaps